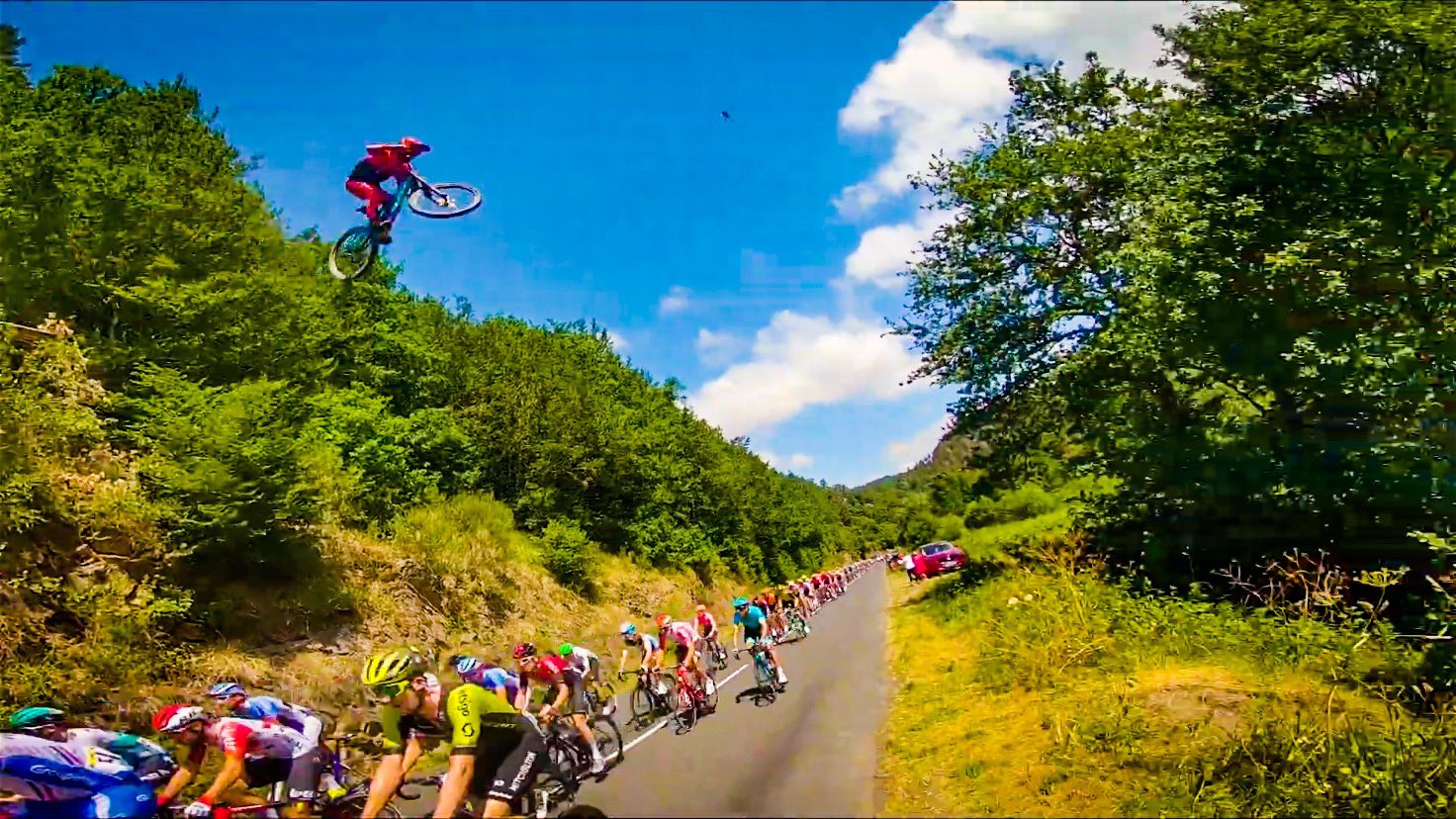 Sending it via road gap over the Tour de France peloton?
Yes indeed!
Although we saw something like this a few years back, this time, it is a massive send and very impressive. I'm sure it's frowned upon by many, with words about endangering professional road racers with a silly stunt, but this is a memorable salute to the riders below in my opinion. Glad he successfully cleared the peloton and rode off without injuring himself or others.
I wonder how many times we might see this type of road gap action on future Tours.